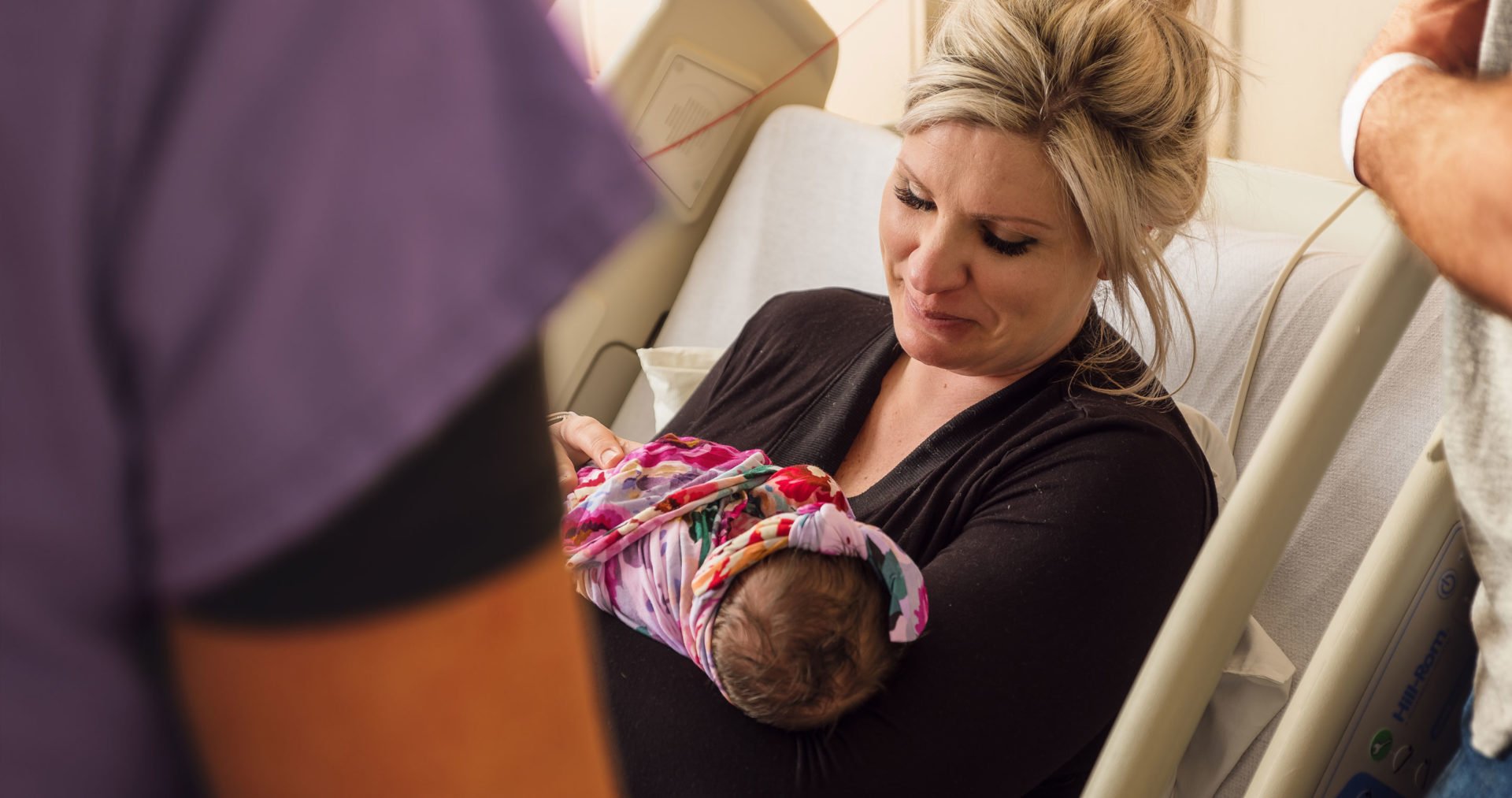 Overview
Our multidisciplinary team works diligently to ensure that the safest and best care is provided to our patients by partnering and collaborating with many other OSMH services and community partners to ensure seamless access to quality care from pre-conception to prenatal, postnatal and paediatric care.
We provide regional level paediatric services to a large geographical area. The program includes a 6-bed Paediatric unit and a network of comprehensive outpatient services to support children and their families. Services are provided to infants, children and youth from 0 – 18 years who live in Simcoe County, Muskoka, Parry Sound, Haliburton and surrounding areas.
The Regional Women and Children Program supports the management and care of pregnant women with strong links to our Regional Neonatal Intensive Care Unit (NICU). As a result, our program is well equipped to support women experiencing complications associated with pregnancy and labour where the services of an advanced Level 2 NICU are required. Our NICU, a recognized Level 2 Regional facility, ensures the added care and supports are available to our ill neonates from our surrounding and immediate area.
Our acute regional inpatient programs include:
Level 2 C Obstetrics
Paediatrics
Regional Level 2 C Neonatal Intensive Care Unit
What We Offer
Over 1100 babies are born each year at OSMH. Many community hospitals across North Simcoe Muskoka and beyond refer expectant parents to our hospital because of our Level II perinatal care and neonatal intensive care nursery. The services we offer provide expectant mothers with seamless access to quality care.
OSMH Regional Women and Children Program follows the 'Family-Centered Maternity Care' approach where personal, cultural and religious choices are considered and respected. While here, mom and baby are taken care of as a single 'combined care' unit. That means baby is kept with mom and a nurse will look after both of you. Our department includes an outpatient clinic for assessments, a 13-bed unit, as well as four birthing rooms and a high-risk delivery room.
Our program offers a number of outpatient programs and services to expectant mothers and families, including:
Birthing Prep Program
OSMH offers a birthing prep program for expectant mothers to ensure that they are prepared for childbirth. During these sessions you will have the chance to speak and discuss your questions and concerns with our obstetrical team. For more information please call us at (705) 327-9123.
Healthy Babies Healthy Children (HBHC)
Through the HBHC program, a public health nurse and other community service workers are available to meet with you to discuss what help and support you feel you need. This program is for all parents that have young children up to the age of six. The program is free. An introductory pamphlet is available for you on the unit or at the public health unit. A questionnaire, required by the program, will be filled out on each baby delivered in Ontario.
Simcoe Muskoka District Health Unit
Pamphlets, education and resource materials can be obtained on pregnancy, child and parenting subjects from the public health staff. The Simcoe Muskoka District Health Unit is located at 12- 575 West Street, South, Orillia, L3V 7N6. The phone number of the Health Connection unit is (705) 721-7520. Further information is available at www.simcoehealth.org or 1-877-721-7520.
Breastfeeding Clinic
Early discharge frequently means that mothers and babies are discharged prior to their establishing breastfeeding patterns. Mothers need support and an opportunity to receive expert nursing advice to facilitate the continuation of breastfeeding. This ensures that the breastfeeding is successful and that baby is gaining weight. The clinic's service is provided Monday to Friday between the hours of 10:30 a.m. and 1:30 p.m. Each booked appointment lasts approximately half an hour.
Warmline
The warmline is a 24-hour telephone advice service that is available for new parents up to three weeks after the birth of their baby. Health teaching and post delivery information is available from nursing staff. The Warmline phone number is (705) 325-2201 ext 3667. In the event that no one is available to answer the phone you may leave your phone number and a message on the voice mail. If your call is not returned in four hours call the department directly at (705) 327-9123.
Websites and Information Centers
Up-to-date websites and phone numbers of the numerous organizations will be kept in the BANFS department for your continuing information and use.
Resources for Parents