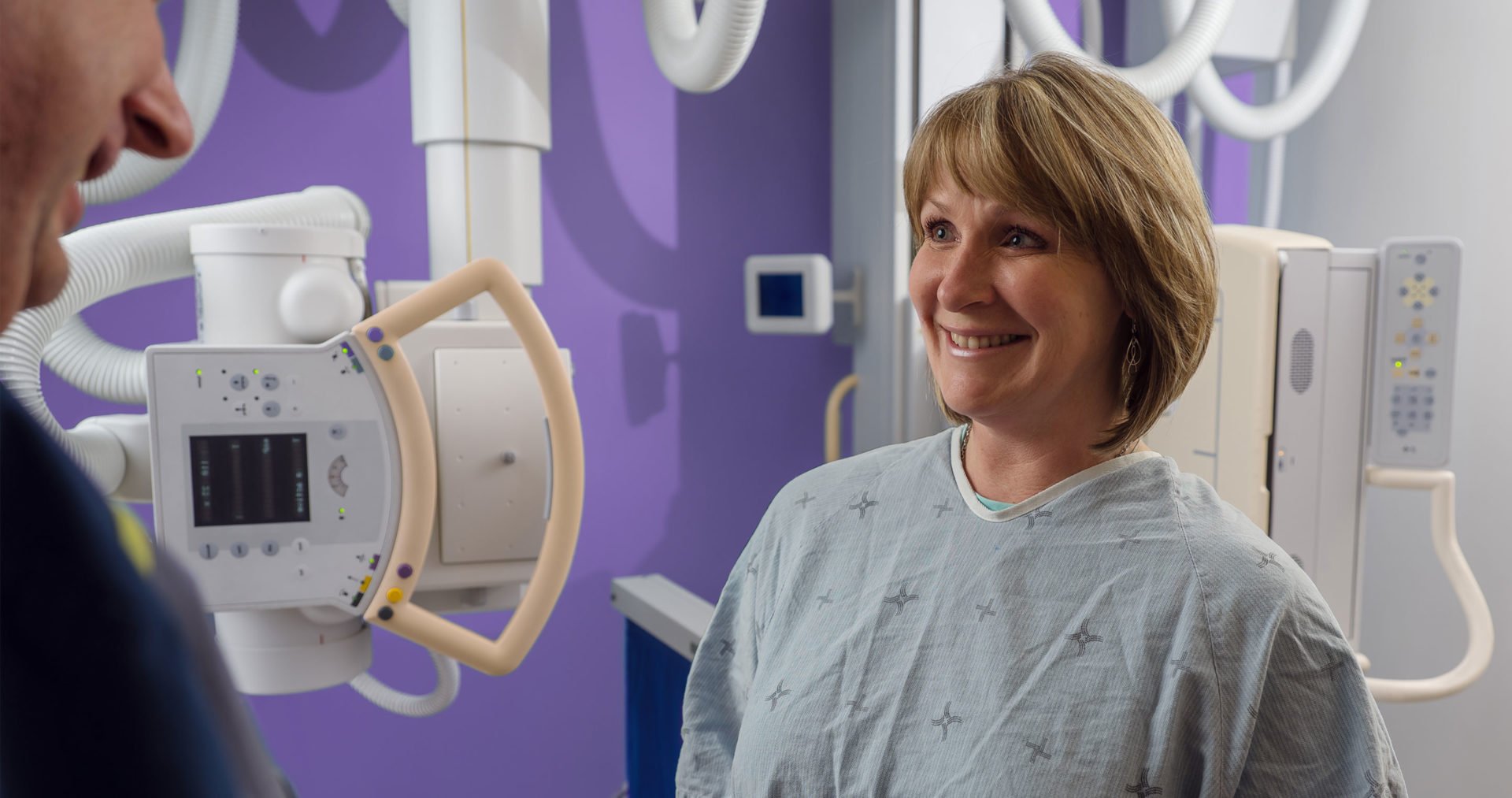 Overview
The Outpatient Clinic is located on Mississaga Street, with convenient drop off and parking. We are open Monday to Thursday 8:30am to 3:30pm. Our team of Nurses works with Surgeons, Internists, Anesthetists and General Practitioners.
All appointments are pre-booked by your specialist or your family physician. Our clerk will ask for your health cardand photo identification (if your health card does not have your picture) and verify that your address, phone number, and emergency contact person etc. are all up to date.
The Clinics available at Soldiers' are:
Outpatient Transfusion Clinic: For patients requiring transfusions of blood products, therapeutic infusions, or intravenous (IV) specialized medications located on H2/oncology floor.
Fracture Clinics: We offer paediatric and orthopedic care. The fracture clinic operates Monday –Thursday and there are 3 orthopedic surgeons. Patients come to the clinic to have their fractures assessed, casted, and casts removed.
AIC Clinic: The Arthroplasty Intake Clinic is a provincial initiative to decrease wait times for total joint replacements. This program is operated by Royal Victoria Regional Health Centre (RVRHC) using a physiotherapist and clerical support.
Ophthalmology Clinic: Consists of laser treatment or fluorescein angiography. The clinic also offers procedures and treatment for Macular Degeneration.
ENT: Ear, Nose and Throat for surgical procedures done under local anesthetic.
Plastics Clinics: Surgical procedures not requiring general anesthetic
General Medicine: Bone Marrow, Paracentesis or Thoracentesis procedures.
General Surgery: Surgical procedures done under local anesthetic.
Urology: Variety of Urological procedures
Anesthesia Procedural Clinic (APC): Treatment for chronic pain, including spinal & epidural injections.
Gynecology: Leeps general gynecology procedures and cancer screening.
Thoracic Clinic: This is the follow-up clinic for post Thoracic surgery patients location on H2/Oncology floor.
Pre-operative Anesthetic Clinic (PAC): Providing assessment and education to patients and families either in person or by phone.