Senior Leadership Team
The Senior Leadership Team at Orillia Soldiers' Memorial Hospital is a group of dedicated professionals who provide corporate leadership through diverse responsibilities, and develop strategies and policies to achieve the vision of our organization.
---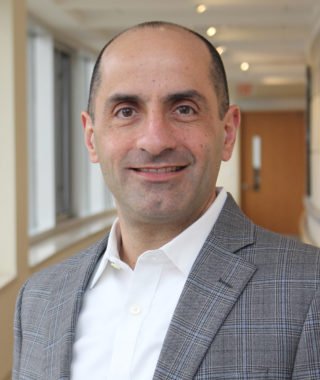 Carmine Stumpo
President and Chief Executive Officer
Carmine brings over 25 years of healthcare experience as a clinician and leader in a wide range of clinical and support services.  Since joining OSMH in July 2018, Carmine has been a strong advocate the value of high quality, local health care.  He has provided system leadership during the COVID-19 pandemic, including support for testing, vaccination and community outreach.  He has provided strategic leadership in transforming care through integration in close partnership with primary care, other health care and community service providers.   Carmine has also engaged the OSMH community in long range planning that will support this vision of integrated care with a modernized facility for OSMH.
Prior to OSMH, Carmine was the former Vice President, Programs of Michel Garron Hospital in Toronto.  Carmine has a Bachelor's of Science in Pharmacy from the University of Toronto, a Doctorate in Pharmacy from Wayne State University in Detroit, Michigan and an Executive Masters in Business Administration from Athabasca University.
Close Modal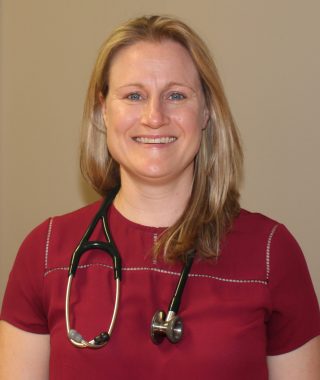 Dr. Lindsay Alston
Chief of Staff
Dr. Lindsay Alston is the Chief of Staff at OSMH, a position she has held since September 2022.  Dr. Alston has been with OSMH since 2017 as a member of the Anesthesiology Department and has held the role of Program Medical Director, Surgery and has provided clinical leadership with the OSMH Infection Prevention and Control team as relates to COVID-19.  Dr. Alston completed medical school at McMaster University in Hamilton and completed her residency in the Simcoe Area through the Rural Family Medicine program.
Close Modal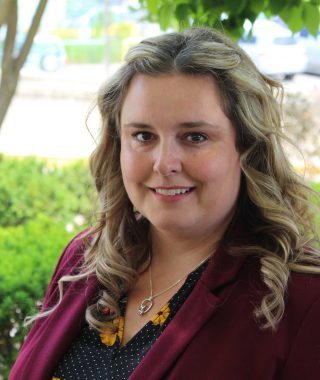 Jill Colin
Vice President Patient Care & Chief Nursing Executive
Jill is an experienced nursing leader and has held various leadership positions since joining OSMH in 2014.  In her role, she is responsible for leading, planning and evaluating patient care activities and integration.  Jill provides strategic direction to the operational/clinical teams supporting the delivery of compassionate and excellent care, driven by shared purpose.  As the Chief Nursing Executive, she ensures a nursing voice as part of the interdisciplinary team at both the Senior Team and Board level.
Jill has over 20 years of progressive leadership experience as a health care professional.  She received her RN Diploma training at Loyalist College, a Bachelor of Science in Nursing and  Masters in Nursing at Ryerson University (now known as Toronto Metropolitan University).  She has also completed the IDEAS Advanced Learning Program from the University of Toronto and the Advanced Health Leadership Program (AHLP) at the University of Toronto, Rotman School of Management Executive Program.
Close Modal