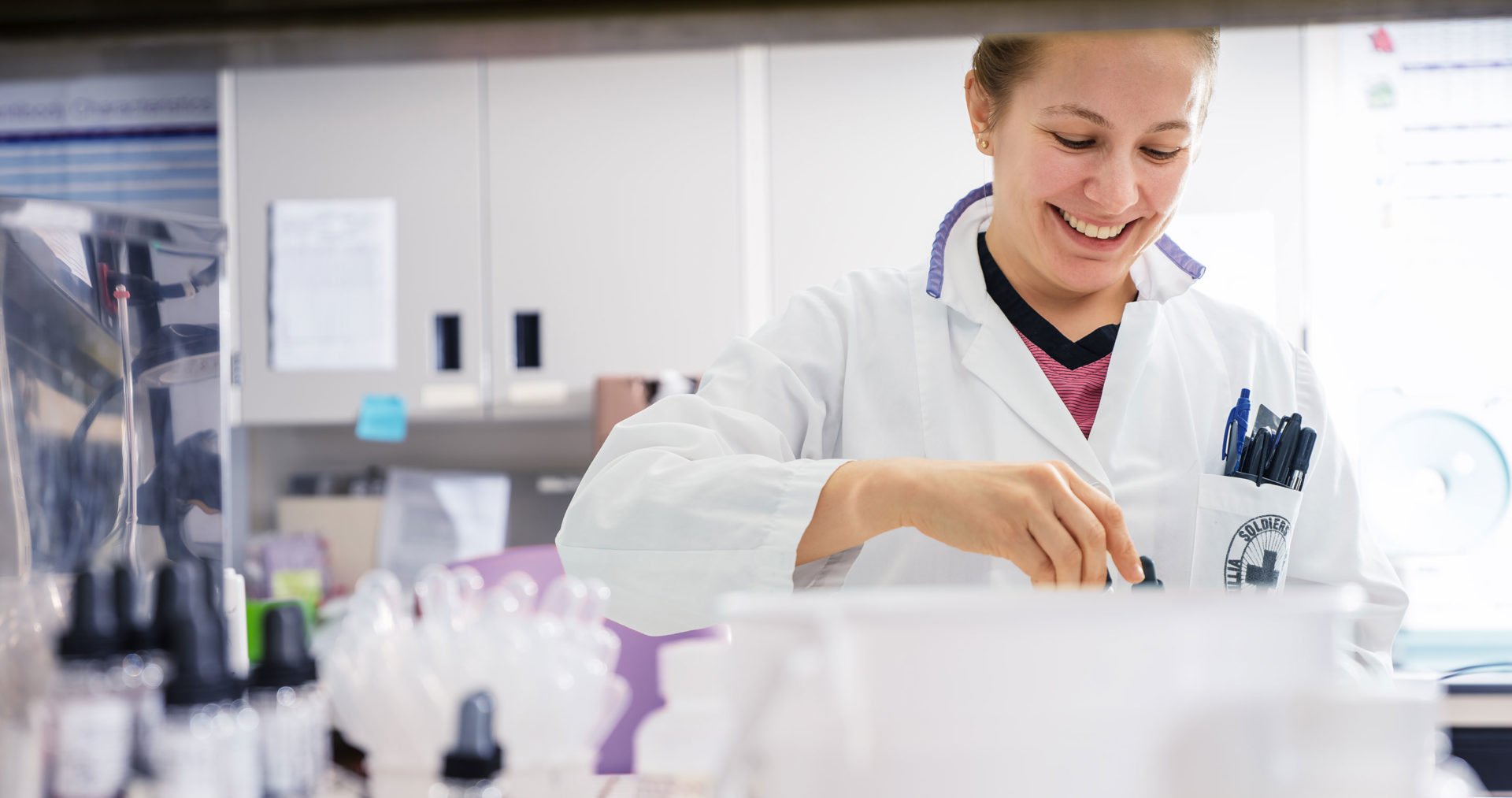 Overview
Our laboratory department provides diagnostic testing on specialized instruments to support physicians to diagnose, monitor and treat patient conditions.
Our Quality
The laboratory is committed to good professional practice, quality of examinations, and compliance with the quality management system in order to meet regulatory requirements and ensure continuous improvement of lab processes and practices. No section of the laboratory is exempt from the quality management system activities.
---
Contact Us
OSMH Laboratory
170 Colborne Street West
Orillia, ON L3V 2Z3
---
Our Services
The laboratory provides the following services:
Chemistry
Hematology
Coagulation
Blood Transfusion
Microbiology
Anatomic pathology
Cytology
Point of Care Testing
Phlebotomy
Specimen accessioning
Clerical/office support
Specimen Collection
Located in the basement of the Community Tower, the Specimen Collection department provides services for OSMH patients (inpatients, emergency, oncology, pre-operative, registered clinics). Specimen Collection is open Monday to Friday from 9 a.m. to 4 p.m. but closed for lunch between 12 and 1 p.m. (excluding holidays).
Chemistry
Common tests are glucose, electrolytes, cardiac markers, liver function, thyroid function, pregnancy hormones and blood gases. Drug screening for prescription monitoring and illicit use is also performed. Urinalysis is a special test that can detect diabetes, kidney or bladder diseases, and some blood disorders.
Haematology
Haematology is the study of blood cells (white, red and platelets). Blood is analyzed to provide accurate information for physicians who are diagnosing and monitoring patients. Other haematology tests are for mononucleosis and influenza.
Blood Transfusion
Our team provides sensitive testing methods to ensure the safest blood matches for patient transfusions. Pre-operative testing ensures compatible blood is on hand. The department works closely with Canadian Blood Services to maintain an adequate inventory for our community.
Microbiology
The laboratory identifies bacteria (collected from swabs, tissues and fluids) that invade the body and cause infection. Once the bacteria are identified it is tested for sensitivity to a variety of antibiotics in order to help the doctor select the best treatment. Screening for "super bugs" such as MRSA and VRE takes place and there is strong communication with the Infection Prevention & Control department.
Anatomic Pathology
Surgically removed body tissues are examined by a specially trained physician to find out if disease is present.
Autopsy Pathology
An autopsy is the post-mortem examination and dissection of human cadavers to determine the cause of death and disease processes. Out pathologists work in conjunction with the local coroners to provide autopsy services when indicated.
Cytology
Cytology plays an important role in diagnosing cancer at a cellular level. Specimens from body secretions and washings are prepared and analyzed to detect cancer before surgery or radiation/chemotherapy begins, often before any symptoms appear.
---