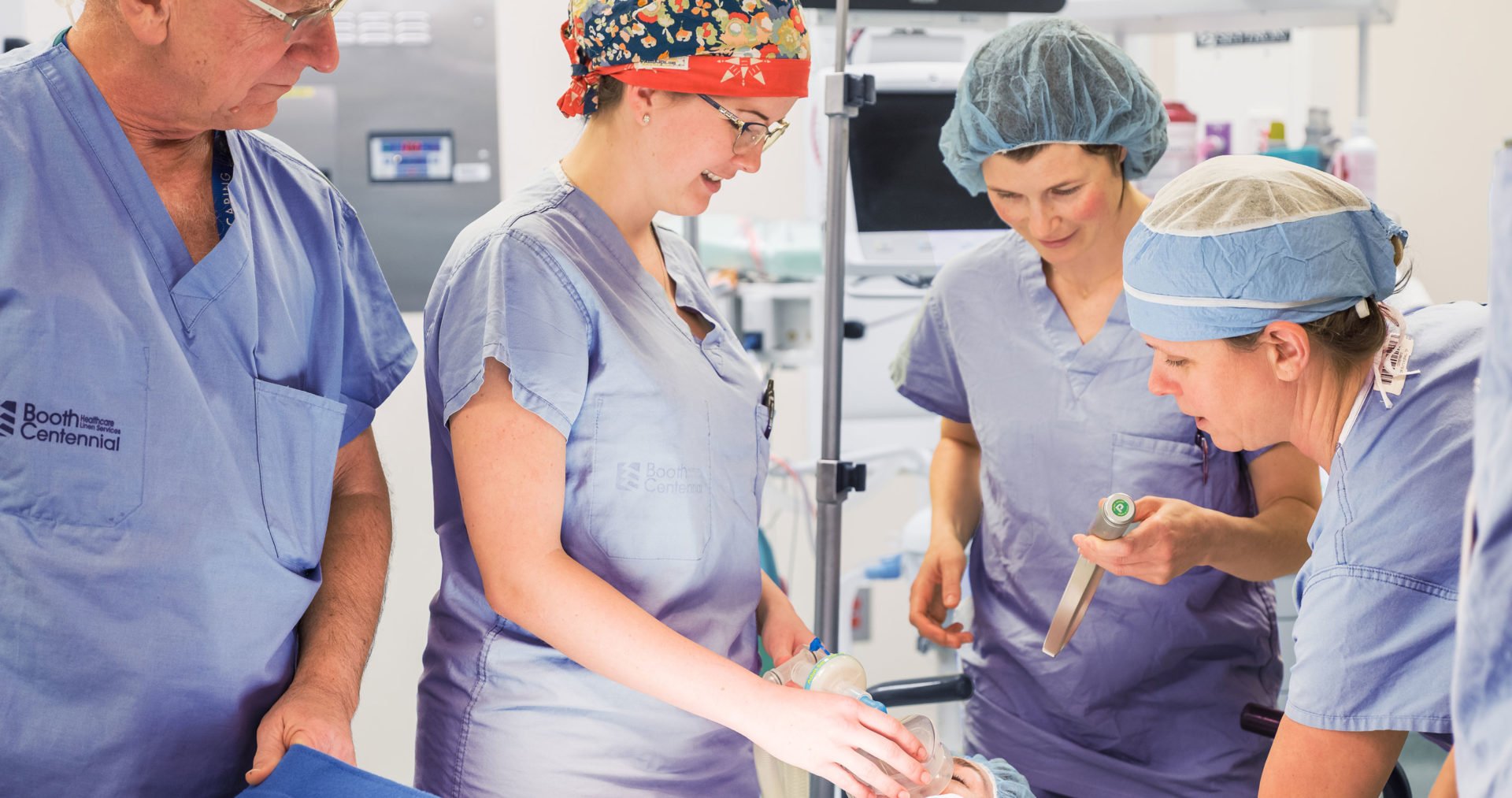 Intensive Care Unit (ICU)
The Intensive Care Unit is an eight-bed unit, providing continuous monitoring and close observation of critically ill patients presenting with medical, surgical, and renal clinical problems.
Many of the problems treated in the ICU include cardiac (heart), respiratory (lung), gastrointestinal (stomach and bowel), renal (kidney), shock, severe bleeding, severe infection, acute dialysis, drug overdose, complicated surgery, motor vehicle accident, or other severe injuries.
The ICU staff are highly skilled and trained in advanced life support treatments and procedures. The team consists of doctors, nurses, respiratory therapists, occupational therapists and physiotherapists, lab and x-ray technicians, dietitians, social workers, pharmacists, and pastoral services. This team combines their efforts to provide expert quality critical care for patients and their loved ones.
OSMH draws from it's foundation of being a Nursing School, and continues this tradition by providing clinical placement opportunities for all health care professions, such as nursing, paramedic and respiratory therapy. The ICU takes pride in supporting the New Grad Initiative, an initiative of the Ontario Ministry of Health and Long-Term Care aimed at ensuring that every new nursing graduate (RN and RPN) who wishes to work full time in Ontario will have that opportunity.
Feel Free to Ask Questions
The ICU can be a frightening experience for both the patient and their loved ones. Please ask questions if you have concerns. We request that one family member be the spokesperson to provide information to other family members.
For privacy reasons, we are unable to provide patient information over the phone.
---
Contact Us
Intensive Care Unit
170 Colborne Street West
Orillia, ON L3V 2Z3
---
Soldiers' Unit
Our acute Medical Program has 60 adult medical patient beds, where we care for patients who have illnesses such as pneumonia, renal failure, diabetes, cancer, anemia, and cardiac or respiratory problems.
The staff on the 33-bed Soldiers' I, specialize in the care of patients requiring telemetry (the continuous monitoring of heart rate and rhythm).
Our healthcare team is comprised of a number of healthcare professionals including nurses, physicians, physiotherapists, dieticians, pharmacists, patient navigators and social workers.
---
Contact Us
Medical Program
170 Colborne Street West
Orillia, ON L3V 2Z3
---
Respiratory Therapy
Our Respiratory Therapy department is staffed 24 hours a day by Respiratory Therapists (RT's) who are one of the Regulated Health Professional groups in Ontario. Our RT's provide a variety of inpatient and outpatient services to assist the doctors in the diagnosis and treatment of cardiopulmonary illness.
The RT's at OSMH work in all areas of the hospital, with all age groups, from newborns to the elderly.
Diagnostic services include:
Pulmonary Function testing, including spirometry, lung volumes, diffusion studies, bronchial provocation, exercise induced asthma testing
Resting and exercise oximetry studies
Ambulatory blood pressure tests
Assessments for home oxygen
Sleep studies
Therapy Services include:
Critical Care including airway management as part of the cardiac arrest team , monitoring of ventilators or life support, assisting with newborn babies and critical patient transports
Assessment and administration of inhaled medicine for breathing problems
Asthma education
---
Contact Us
Cardio Respiratory
170 Colborne Street West
Orillia, ON L3V 2Z3