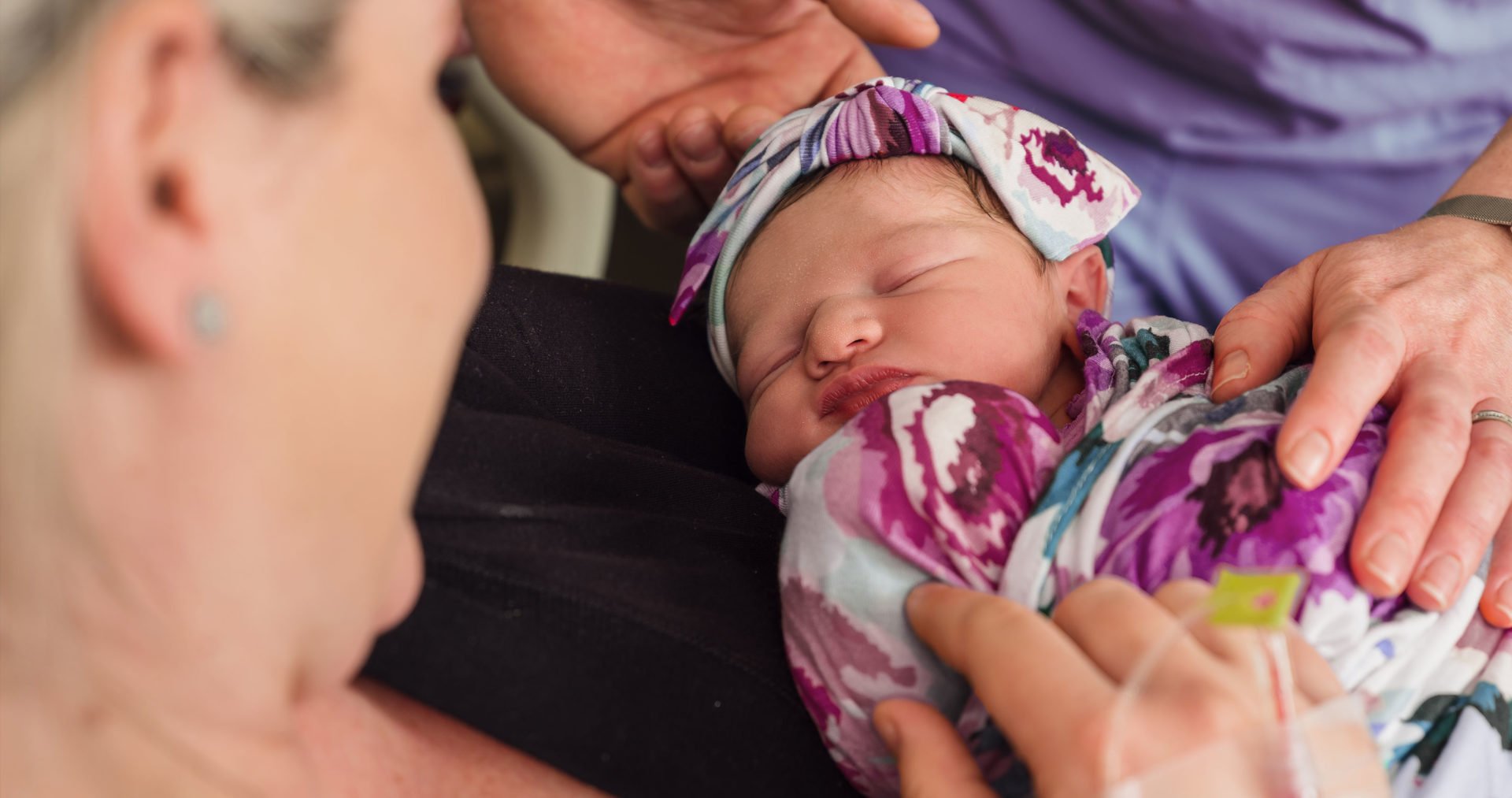 Overview
Five community hospitals refer paediatric patients to OSMH. Outpatient programs for children include:
Paediatric Outpatient Clinic
Paediatric Oncology Clinic
Paediatric Diabetic Education Centre
Paediatric Mental Health Admission
Telehealth Services
We have five paediatricians on staff who act as consultants to our family physicians and provide 24-7 on-call coverage. Also, a social worker supports all of our programs, with special interest in paediatric mental health, oncology, diabetes, premature support bereavement, and support of young mothers.
---
Contact Us
Paediatric Department
170 Colborne Street West
Orillia, ON L3V 2Z3
---
Oncology Clinic
In partnership with The Hospital for Sick Children (SickKids) in Toronto and the Paediatric Oncology Group of Ontario (POGO), the POGO Paediatric Oncology Satellite Clinic offers day clinic services such as chemotherapy, blood level monitoring and transfusions.
The POGO Satellite Clinic at OSMH is one of eight in Ontario that brings the components of the care of children with cancer closer to the family home. POGO's provincial satellite program is funded by the Ministry of Health, and at OSMH involves paediatricians, nurses, pharmacists and laboratory technologists. The other POGO Satellite Clinics are in Sudbury, Windsor, Kitchener-Waterloo, Mississauga, Scarborough, Newmarket and Peterborough.
---
Contact Us
Paediatric Oncology Clinic
170 Colborne Street West
Orillia, ON L3V 2Z3
---
Diabetes Education Centre
Our Diabetes Education Centre (DEC) provides individual consultation, education and follow-up for children and their families. The goal is to empower children and their families to manage a chronic illness so that the child is free of symptoms and complications in order to live a healthy, happy life.
DEC's services include:
individual assessments with a diabetes nurse educator and dietitian
clinics with a multi-disciplinary team, including a paediatrician, nurse, social worker and dietitian
education sessions to ensure proper nutrition, exercise, insulin, blood glucose monitoring, hypoglycemia, diabetic ketoacidosis and ketone testing, and sick-day management
blood glucose monitor sales
---
Contact Us
Paediatric Diabetes Centre
170 Colborne Street West
Orillia, ON L3V 2Z3
---
Therapy Services
Occupational therapists and physiotherapists provide assessment, treatment and consultation for pre-school children with developmental, neurological and orthopedic diagnoses. A mobile outreach team provides rehab services for pre-school children and their families in their homes throughout the county. Consultation is also offered to infant development workers, early intervention workers, and other caregivers.
Services include an Infant & Preschool Feeding Program to help solve the feeding problems of infant, preschool or early school-age children. Children may have sensory, physical and/or psychological problems than can seriously affect their nutritional well-being.
---
Contact Us
Children's Therapy Services
170 Colborne Street West
Orillia, ON L3V 2Z3
---
Mental Health
Our Paediatric Mental Health Admission is provided as a combined assessment and professional development service with a visiting child psychiatrist and social worker from SickKids. Our team includes four paediatricians, nursing staff and, where needed, caregivers from other community children and family services agencies. This service is designed to provide a safe and structured environment to allow time for assessing a patient's needs.
---
Electronic Child Health Network
The electronic Child Health Network is a system of computers that allows member hospitals, home care agencies and paediatricians in Ontario to share your child's health information and better plan your child's care. eCHN ensures that children receive the right care in the right place at the right time.
eCHN is the first comprehensive electronic child health network in North America. OSMH teamed up with IBM and other eCHN members: SickKids (Toronto), St. Joseph's Health Centre (Toronto), St. Elizabeth's Health Care, and the Rouge Valley Health Care Centre – Centenary Site) to offer this innovative service. It has three main components:
Your Child's Health, an educational website for children, parents, and anyone wanting health information for mothers, newborns, and children. Visit Your Child's Health on the Internet.
PROFOR, a password-protected, online forum for health care professionals affiliated with eCHN and CHN institutions. To learn more about PROFOR and how to register please visit their site.
Health Data Network, a secure, confidential connection that enables health information from a child's health record to be shared electronically. The information made available may include laboratory results, x-rays, visit information, address, and contact people.
You will be asked to sign a consent form at OSMH to give eCHN members permission to share health information about your child with each other. If you choose not to sign the consent form, your child will be cared for in the same way. However, your child's health information will not be available electronically to other eCHN members. Your child's health information is confidential and will remain private within eCHN. It is not available through the Internet.