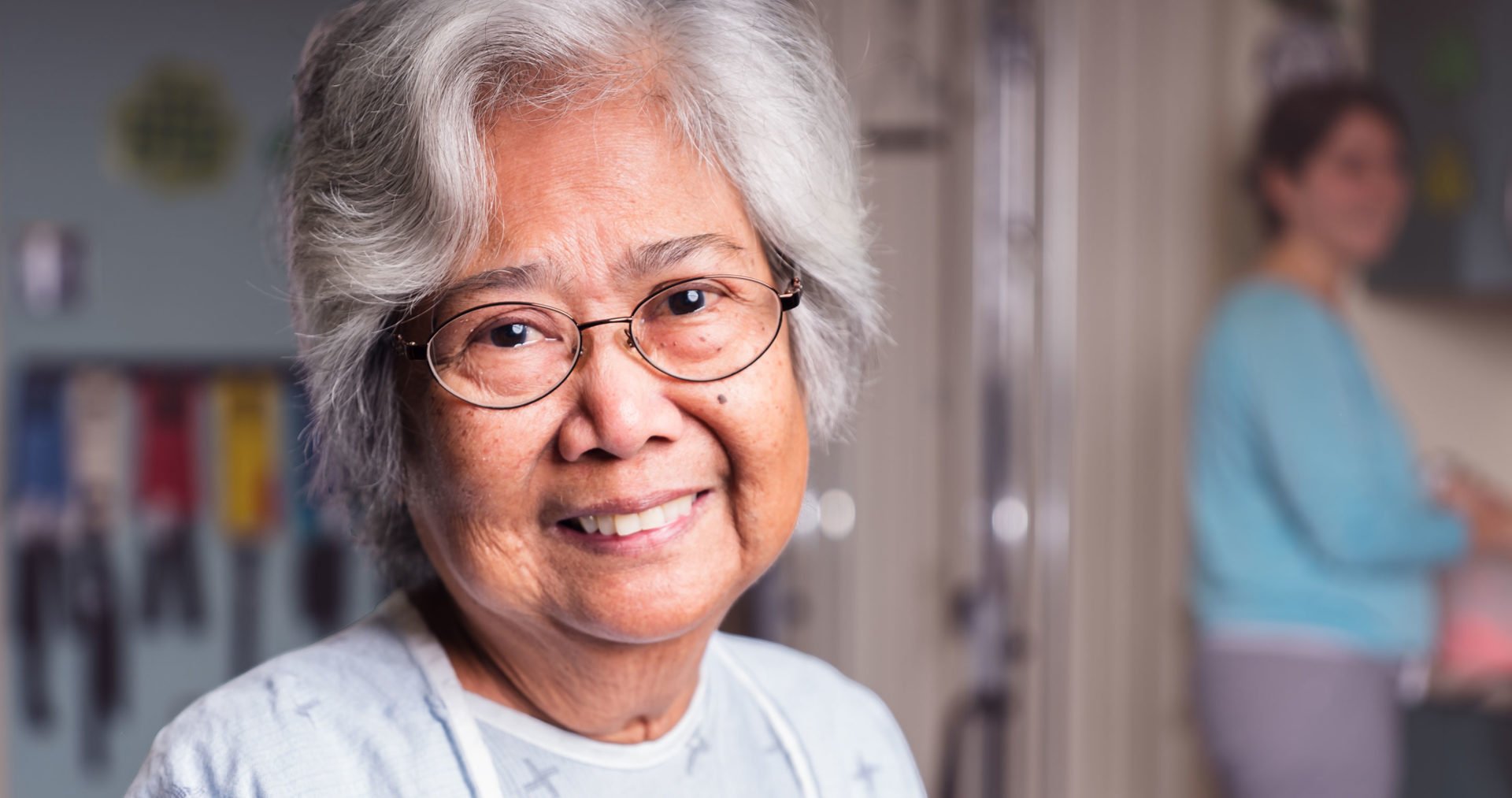 During A Visit
Recognizing that family members are respected as essential members of the healthcare team, we have worked over the past year to replace our "visiting policy" with a Family Presence policy that welcomes family members, as defined by the patient, at the patient's bedside 24 hours a day 7 days a week.
Of course, you must follow a few guidelines to ensure your safety and the safety and well-being of our patients:
There are no specified visiting hours. However, in the hospital, quiet time has been designated for the hours of 10 p.m. to 7 a.m. every day to promote a restful, healing environment for our patients.
We may interrupt your visit to provide patient care.
In order to support the care, comfort and privacy of our patients in semi-private and ward rooms, we may restrict the number of visitors.
Children under 14 must be accompanied by an adult (someone other than the patient) at all times.
Please ensure you are signed in on a log book at the unit nursing station which includes your name and the patient you are visiting. Sign out at the end of you visit.
Family members supporting a patient overnight are asked to remain in the patient's room and advise unit staff when coming to and leaving the unit.
Disruptive behaviour will not be tolerated.
To keep our patients safe, please observe all posted safety placards and directions.
If you feel unwell, have an infection or flu-like symptoms, please do not visit until you are well.
While the Family Presence policy is in place throughout the hospital, some departments may have other rules to ensure the safety of their patients, visitors and staff:
The Emergency Department team sets a limit of one family member for adult patients and two (parents) for children.
The Neonatal Intensive Care Unit (NICU) encourages parents to visit and be present 24/7. Other family members and siblings are welcome to visit as long as they are accompanied by one of the baby's parents. There may be restrictions on when those visits can occur. Please check with the NICU staff. For infection control reasons all visitors other than siblings much be 12 years of age or older.
The Mental Health Unit sets a limit of two family members per patient. These family members must be over the age of 13. Family is encouraged to visit during non-therapy activities, however, overnight visits are discouraged. There is a list of items that are restricted for safety reasons. You can check with the care team.
Please feel free to talk with us about these guidelines, and any special requests that you have. We will do our best to meet your needs, while ensuring the safety of all our patients in a restful, healing and safe environment.
---
Pet Visitation
All pet visits must be pre-arranged. Pet visits are limited to dogs and will be restricted to the following units:
Complex Continuing Care or Rehabilitation patients who have prolonged hospital stay
Patients requesting a visit for compassionate reasons such as palliative care
All personal visits to patients meeting the criteria above must be pre-arranged with the unit nursing staff.
Pets visits from registered agencies, such as St. John Ambulance, have approval for scheduled visits to OSMH as part of animal assisted therapy and activities. These dogs are identified by the uniform that they wear.
Guide dogs and service animals are also allowed to accompany people with disabilities in all areas of the hospital. For reasons of infection prevention and control, the service animal must remain with their owner at all times. Interaction with others is discouraged. In the event that a service animal and/or owner enters an isolation room or is unable to comply with infection control measures, Infection Prevention and Control must be consulted regarding any special precautions and/or recommendations required. An up-to-date vaccine certificate may be required.
If you have a guide dog or service animal and will be a patient at the hospital please make sure to inform one of your care providers about the emergency contact information for your service animal in case of an emergency.
---
Night Access to Hospital
Public entrances will be open from 6:00 a.m. to 8:00 p.m. daily.  Afterhours, please use the Main Entrance off Dunlop Street for non-emergent access.  Labouring mothers are asked to proceed directly to the West Entrance (Dialysis/Maternal Child).  All patients requiring emergency services please proceed directly to the Emergency Department off Colborne Street.