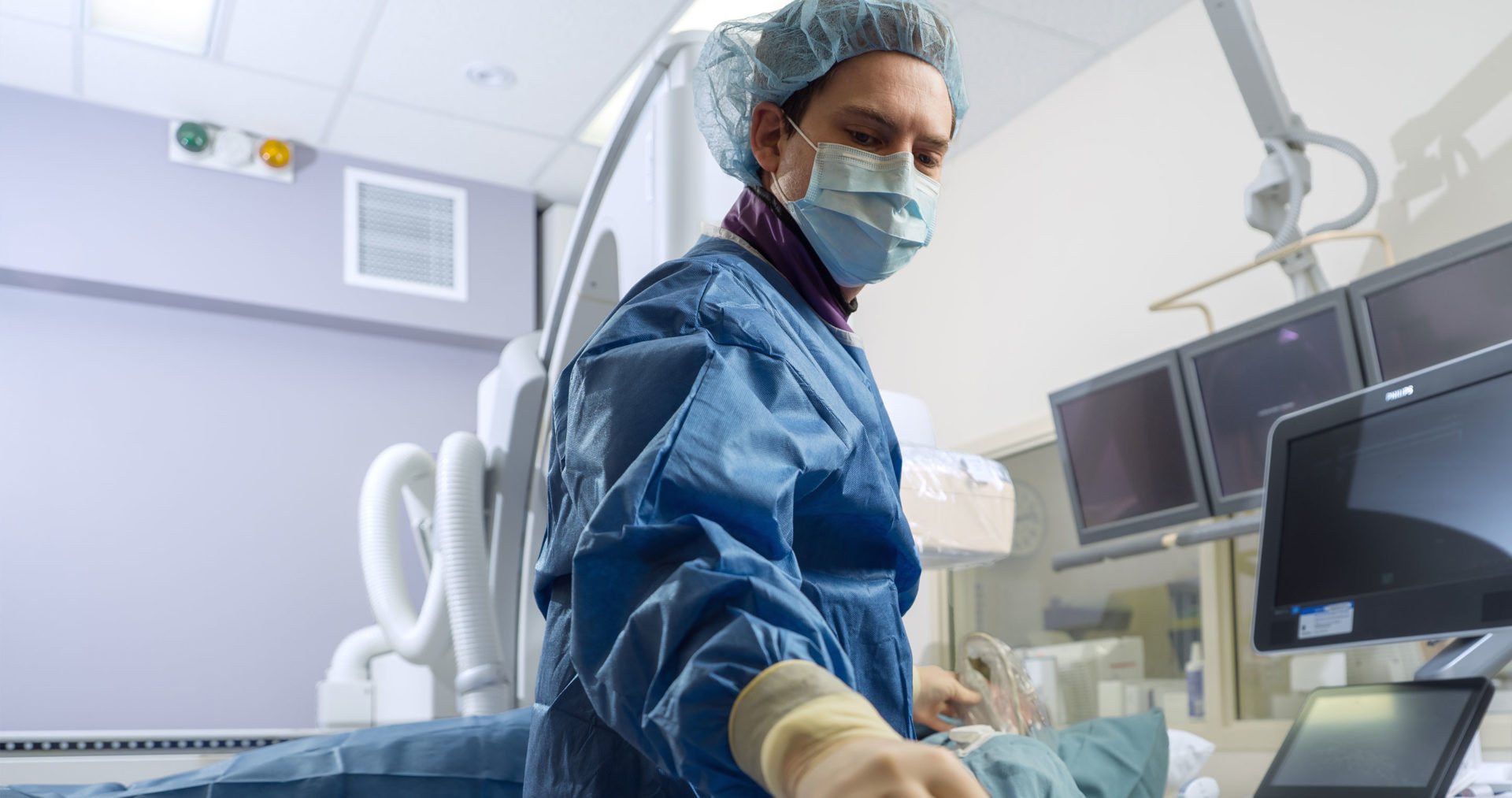 Arrival
When you arrive in the emergency room you will be seen by the triage nurse. The nurse will assess how quickly you need treatment. You will be asked questions about what brought you to the Emergency Department and your general health.
At this time your pulse, blood pressure, temperature and breathing will be measured, and you will be asked about any allergies or current medications you are taking.
---
Registration
The registration clerk will ask for your name, address, Ontario Health Card (OHIP) number or if you have any other health insurance plans, family doctors name, and an emergency contact.
The clerk will give you a wristband, please ensure that you wear it and that healthcare providers check it before you are given medication, blood test, or an x-ray.
---
Treatment
Patients are seen based on the severity of their condition at triage, not the order that they arrive. For example, a patient experiencing a heart attack will be seen before someone with a more minor health condition. However, if your condition worsens while you are waiting, please advise the triage nurse.
---
Family Members
OSMH encourages family members to be involved in your care, however, we ask that you bring only one person to assist and support you. The emergency department is crowded and there is an increased risk of exposure to infection. This support person can keep the rest of your loved ones up to date on your condition.
---
Waiting Times
At times, our emergency department gets backed up for any of several reasons. Sometimes the volume of patients in the emergency department exceeds our capacity as defined by the number of physicians, nurses and treatment beds available. Sometimes there are no available acute care beds in the hospital to accept patients from the emergency department thereby causing patients to wait on the emergency stretchers. Sometimes there is a wait for diagnostic testing (X-ray) or laboratory results. Sometimes the volume of emergency patients in the top triage categories ties up our emergency resources. In any of these cases, patients can expect a longer wait for service.
We understand the frustration and anxiety this causes. Bringing reading material or toys can help family members pass the time. Bring a drink, but be sure to check with the nurse before eating anything. As space is limited, bring no more than one family member with you to reduce the inconvenience to accompanying family members. And remember to advise the triage nurse if your condition worsens, you have to leave the waiting room for a few minutes, or you decide to leave without being seen by a physician. Our best advice is to remain patient, confident that you will be seen.