News + Announcements
Model of Success – Couchiching OHT named to group tasked with advancing Ontario Health Team model across the Province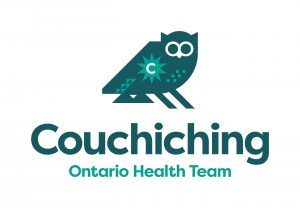 (Orillia, ON) – The Couchiching Ontario Health Team (COHT) is being recognized for its rapid and successful development by being named to a group of OHTs selected to help further accelerate the collaborative model of integrated healthcare delivery first introduced in 2019.
In an announcement by Ontario Health Minister Sylvia Jones, the Couchiching OHT was one of 12 OHTs asked to share lessons learned to support continuous learning and readiness for the next phase of implementation for all OHTs, of which there are currently 57 across the province.  With support from the Ministry of Health and Ontario Health, these teams will start by focusing on seamlessly transitioning people experiencing chronic disease through their primary care, hospital, and home and community care needs.
"Orillia and surrounding communities have truly embraced the OHT model, and we're honoured to be selected among this initial group for the next phase of advancement," said Lynn Davies, CEO of the Couchiching Family Health Team, the lead organization that helped create the COHT.
Improved patient navigation, greater access to care for patients without a primary care provider, along with an active and engaged primary care group and Patient and Family Advisory Council are just some of the organization's early successes.
Dr. Kim McIntosh, COHT Physician Lead says, "Even before we were established, there's been a unique and longstanding spirit of collaboration and partnership among health care providers across the region that we've been able to tap into and strengthen as part of our OHT."
Looking ahead, Davies says the team will focus on Congestive Heart Failure (CHF), Chronic Obstructive Pulmonary Disease (COPD) while continuing with the 24/7 Navigation line where patients can call 1-844-806-3093 to connect to a qualified health professional who can provide health advice and information.
"With our strong community commitment, trust, and a clear vision, we are excited to start down this new path for our patients and also develop and implement digital, data and analytic supports to advance our clinical priorities," said Davies.