News + Announcements
OSMH Credentialed Staff honoured for Long Service, Clinical Excellence and Leadership
(Orillia, ON) – Recently the Orillia & Area Physician Recruitment & Retention Committee (OAPRRC) hosted the Credentialed Staff Long Service, Clinical Excellence and Leadership Awards Reception. The hospital and the committee proudly honoured local physicians and midwifes for their contribution to the health and well-being of our community.
At the ceremony, Dr. David C. Collins was acknowledged for 50 years of local family medicine practice.
Additionally the 20th anniversary of OAPRRC was celebrated. Committee founders Dr. Norm Kee and Bruce Waite were presented certificates of appreciation by OAPRRC Chair Dr. Matt Miller.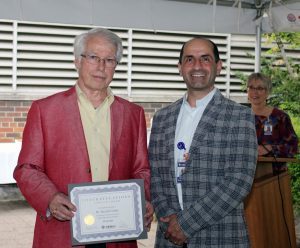 Dr. David C. Collins receives 50 years of service award from OSMH President and CEO Carmine Stumpo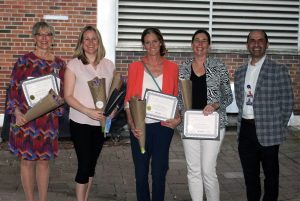 Clinical Excellence and Leadership Award Winners
OAPRRC Founding Members Dr. Norm Kee and Bruce Waite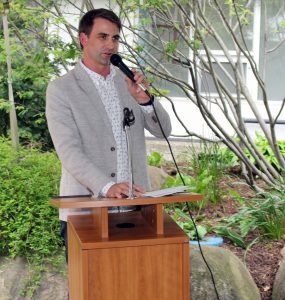 OAPRRC Chair, Dr. Matt Miller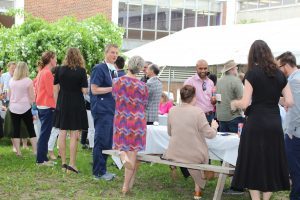 Credentialed Staff Long Service, Clinical Excellence and Leadership Award Reception, OSMH Courtyard