News + Announcements
OSMH Fireside Chat – Recording Available
---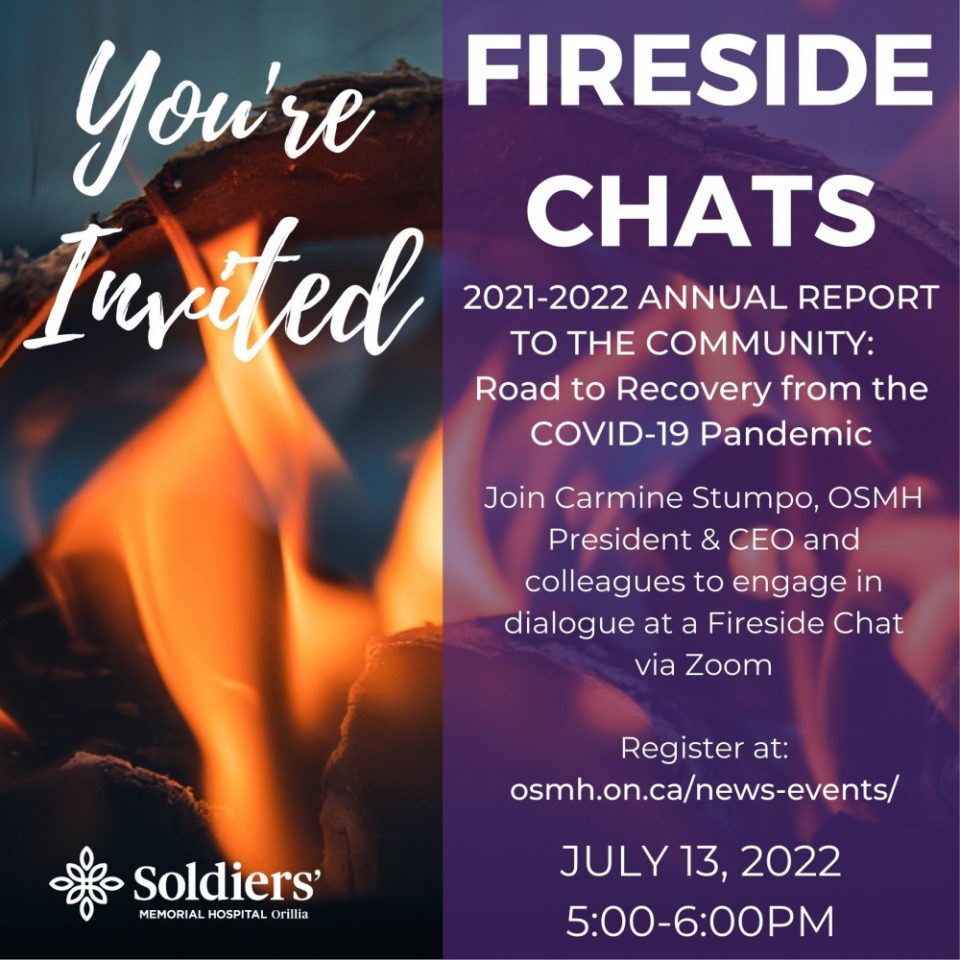 (Orillia, ON) – Orillia Soldiers' Memorial Hospital has released the recording of the 3rd installment of its popular Fireside Chats series held on July 13, 2022.
President and CEO, Carmine Stumpo and colleagues presented the 2021-2022 Annual Report to the Community: Road to Recovery from the COVID-19 Pandemic via Zoom.
Fireside Chat Topics include:
Soldiers' Post Pandemic Recovery and update on Strategic Priorities
Couchiching Ontario Heath Team – Integrated Healthcare Focus in the Community
Supporting our Healthcare Professionals including staff and physician recruitment efforts
Population Growth & Future Hospital
For those unable to attend, a recording of the meeting can be found HERE.