News + Announcements
OSMH Invites Community to Interactive Fireside Chat: Finding the Right Care in the Right Place
---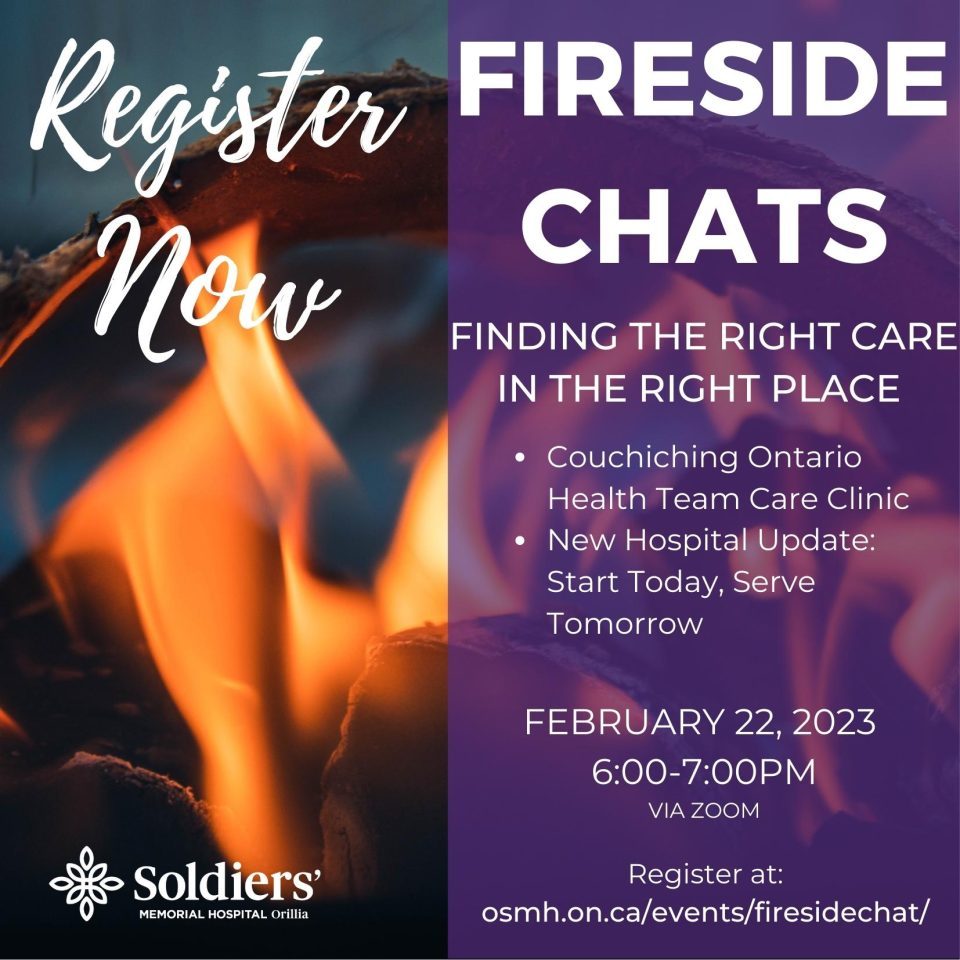 February 23, 2023 Update – Recording available for viewing
February 21, 2023
(Orillia, ON) – Orillia Soldiers' Memorial Hospital (OSMH) is extending an invitation to the community to engage in dialogue at its virtual Fireside Chat tomorrow evening.  (February 22, 2023)
President and CEO, Carmine Stumpo and colleagues will discuss how the Couchiching Ontario Health Team (OHT) Care Clinic has expanded its services to care for our community members without a primary care physician or nurse practitioner.
"There is currently a three year wait for a primary care provider in our community," said Melanie Moore, Director, Integrated Planning & Co-Director, Couchiching OHT.  "This chat will allow those facing that challenge to learn firsthand how the Couchiching OHT Care Clinic can assist them with managing their health."
"This is the 4th installment of the interactive series, developed during the pandemic to encourage community engagement," said President and CEO, Carmine Stumpo "The chats are an opportunity for Soldiers' to share our successes, challenges and strategies moving forward, but more importantly they allow us to connect and gather feedback from the community we serve."
Stumpo will also provide an update on the growing community momentum behind the "Start Today. Serve Tomorrow." campaign to build a new acute care hospital for the future health and wellbeing of our community.
The Fireside Chat will be held on Wednesday February 22nd from 6:00-7:00pm via Zoom.   Community members are asked to register at osmh.on.ca/events/fireside chat/ prior to the chat.