News + Announcements
Veteran Director Al Scott named Chair of OSMH Board following hospital AGM
(Thursday, June 27, 2019 – Orillia, ON) – One of the longest serving members on the OSMH Board of Directors has been elected Chair for the next year.  Al Scott was named Chair on Tuesday, June 25th at the Board's inaugural meeting that was held immediately following the hospital's Annual General Meeting.
Entering his 9th year on the Board, Scott said he's, "had the good fortune of working alongside some excellent Chairs during my tenure and I'll take learnings and inspiration from each of them."
Scott says he's honoured to have been entrusted with the role of Chair and looks forward to making the most of his final year on the Board.  Under hospital by-laws, Directors are limited to a maximum of 9 years of service.  Scott takes over from Dan Germain who served two years as Chair and will remain on the Board for the upcoming year.   Leigh Popov and Ligaya Byrch will serve as Vice-Chairs.
Sheila Marner is the sole newcomer to the Board.  A recently retired senior executive of Apotex Inc., Marner was appointed to a 3-year term along with 3-year re-appointments to Mario Benedetto, John Mattinson, and Krista McKenzie.
The corporation also paid tribute to departing Board members Karen Barrer, Margaret Martin and Dr. Rose Zacharias. .  A complete list of the new Board is available below and on the hospital's website.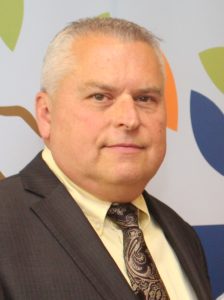 Al Scott, Chair OSMH Board of Directors